Exposure Labs creates films and campaigns to change the world.
The Latest

In July 2019, Exposure Labs joined forces with Doc Society to host the first-ever The Climate Story Lab. This week-long lab surrounded environmental storytelling teams with the kinetic energy of a diverse mix of experts to catalyze the most urgent and compelling environmental projects being made in America right now.
THE IMPACT WE MAKE
We build campaigns that leverage film to make a difference. A few highlights:
MOBILIZING COMMUNITIES
In 2014, we launched the Chasing Ice Ohio Tour in an effort to shift the political conversation around climate change. We started in one Congressional district, where Congressman Pat Tiberi (OH-12) had denied climate change, activating his constituents through a broad network of community partners.
BRIT DOC AWARD
Celebrating the power of documentary film as a driver of change, the prestigious BritDoc 'Doc Impact Award' recognizes the achievements of five film projects and their impact campaigns, We were humbled and honored to receive the 2016 award celebrating our campaign efforts over the last three years.
CHASING CORAL
Since the film premiered in 2017, Chasing Coral has reached millions worldwide and put the coral story in the headlines. With over 1600 community screenings to date, we've seen the film utilized in powerful ways to connect the dots from what's happening below the waves to what's happening in local communities.
UNSTOPPABLE
Introducing Unstoppable, the latest initiative from Exposure Labs bridging the work of environmental filmmakers and grassroots organizations to accelerate climate solutions. We want to make it easier for environmental film teams to launch impact campaigns and help advocacy groups on the ground use film to organize
The Stories We Tell
Exposure Labs is dedicated to crafting powerful stories that help shape our understanding of the world.
The Experiences We Create
This adventurous underwater VR experience follows Zackery Rago, a passionate scuba diver and researcher, as he documented the unprecedented 2016 coral bleaching event at Lizard Island on the Great Barrier Reef off the coast of Australia.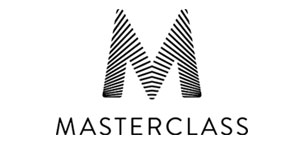 The Exposure Labs team is made up of filmmakers, community leaders, and artists all contributing their talents to inspire real world impact. At Exposure Labs we push ourselves to cultivate ideas with passion and purpose.